On friday I officially become an employee of this local semi-government bank. Although they asked me to come in on thursday for briefing and some HR stuff. The past week I've been busy going around the Metro getting all my pre-employment docs ready. Been to QC for NBI clearance and today I went all the way to SM Southmall for my medical. Which by the way is the hatest thing I have to do when starting a job. No, not afraid of them getting my blood. It's the peeing and shitting in cups for the lab tests. Eeooow! I'm almost done. Just need to get something from my previous employer... and of course get a facial, manicure and pedicure! Gotta be hot on my first day!
Thing is I'm really excited to get my first pay check. But since I'm moving out of the house I'm thinking of spending it
"wisely"
. Like buying something for my new place. An armoire or sofa. Or should I spend it on a pair of
skinny
jeans I've been eyeing lately?! Hmmm... my old roommate mentioned someone selling really nice
True Religion
jeans.
Isn't this what they call...
"counting your eggs before they hatch"
?
So many things to buy... so little money... so little time.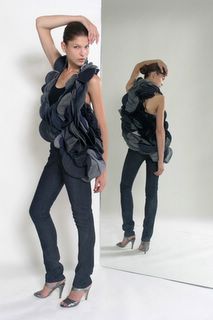 How to wear skinny jeans...